Ironbark on the Tableland
Just 1 hour and 30 mins drive west of Cairns is where you will discover the natural beauty of Ironbark on the Tableland.  Fancy a country escape?  Set on a large cattle farming property in Dimbulah, Ironbark House is a brand-new modern retreat offering a truly authentic outback Australian experience.
Ironbark on the Tableland is completely private, yet the property caretakers are just a kilometre away should you require any assistance during your stay.  The house is fully self-contained with a full kitchen and modern conveniences, including TV but the highlight is the location and the never ending views over the dramatic country landscape.  This is a place where you will just sit and watch and wait for a bird to sound in the distance, or for a Wallaroo to gently bound up to the water feature by the verandah.  Have your camera handy and enjoy endless sunsets with a glass of wine or two.
Adventure more your thing?  The caretakers are offering guided horse rides on the property.  Or take a drive to a nearby mining town like Chillagoe, famous for its marble.
Whichever adventure you choose, a stay at Ironbark House will leave you feeling relaxed and energised.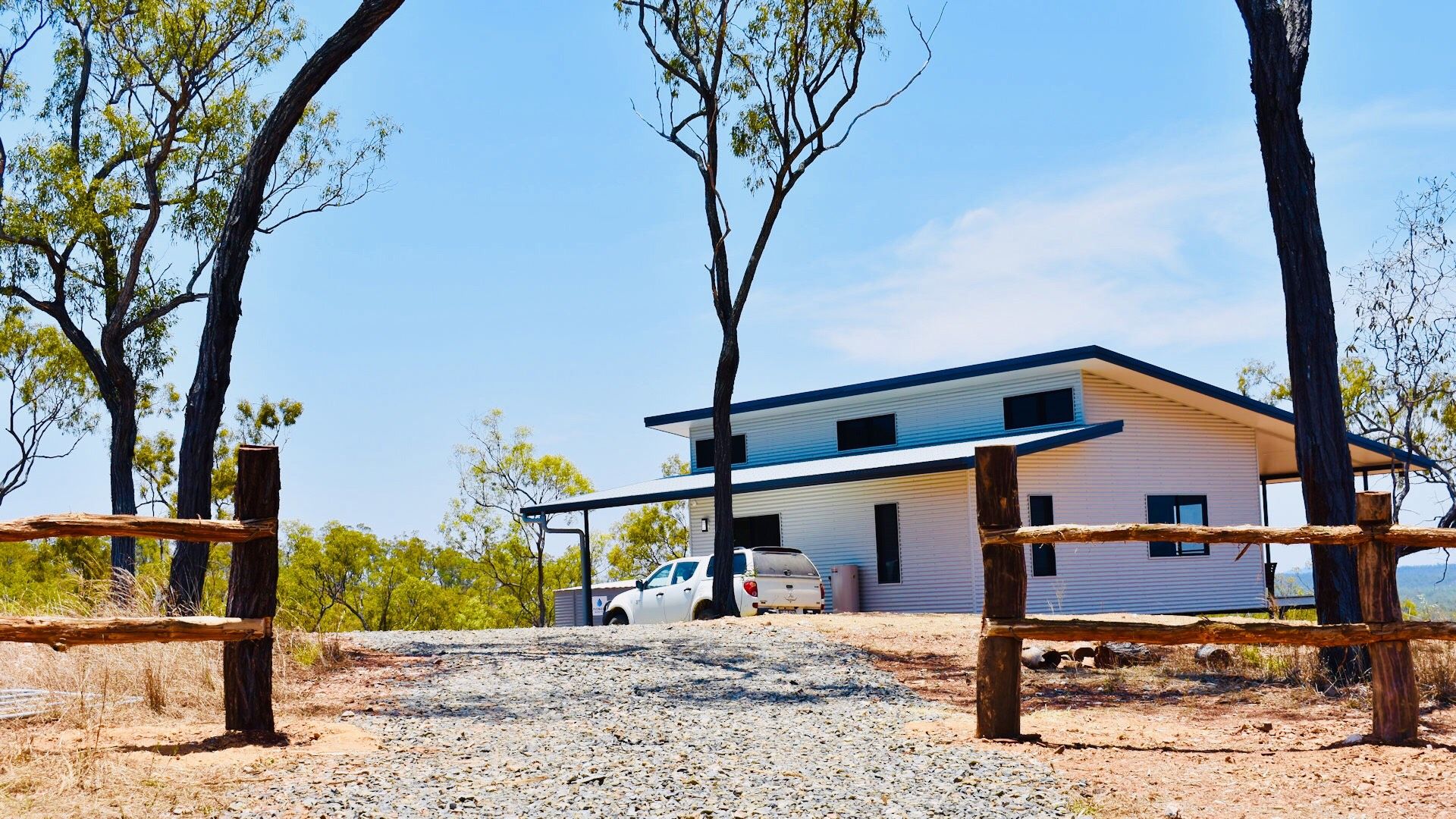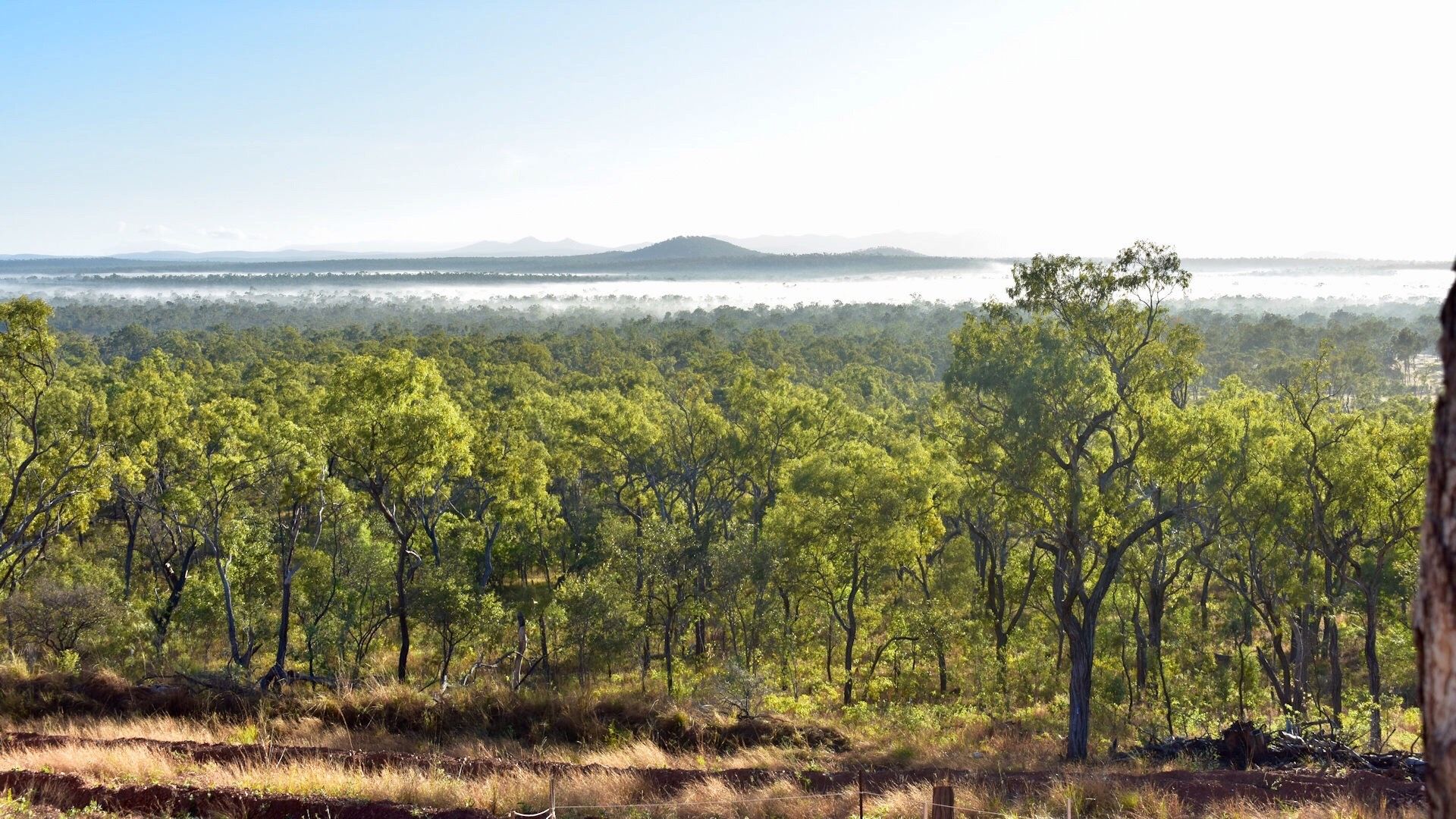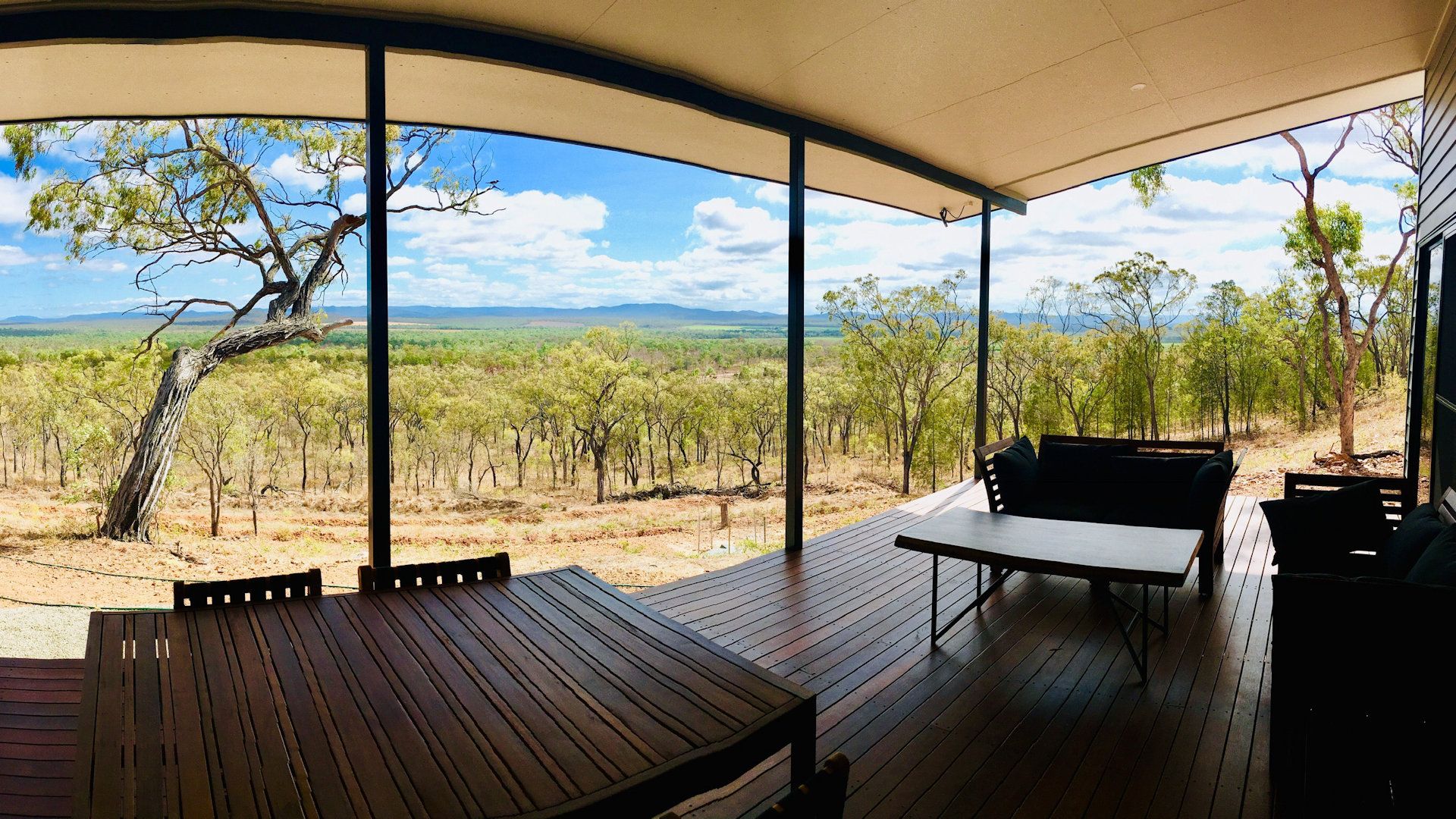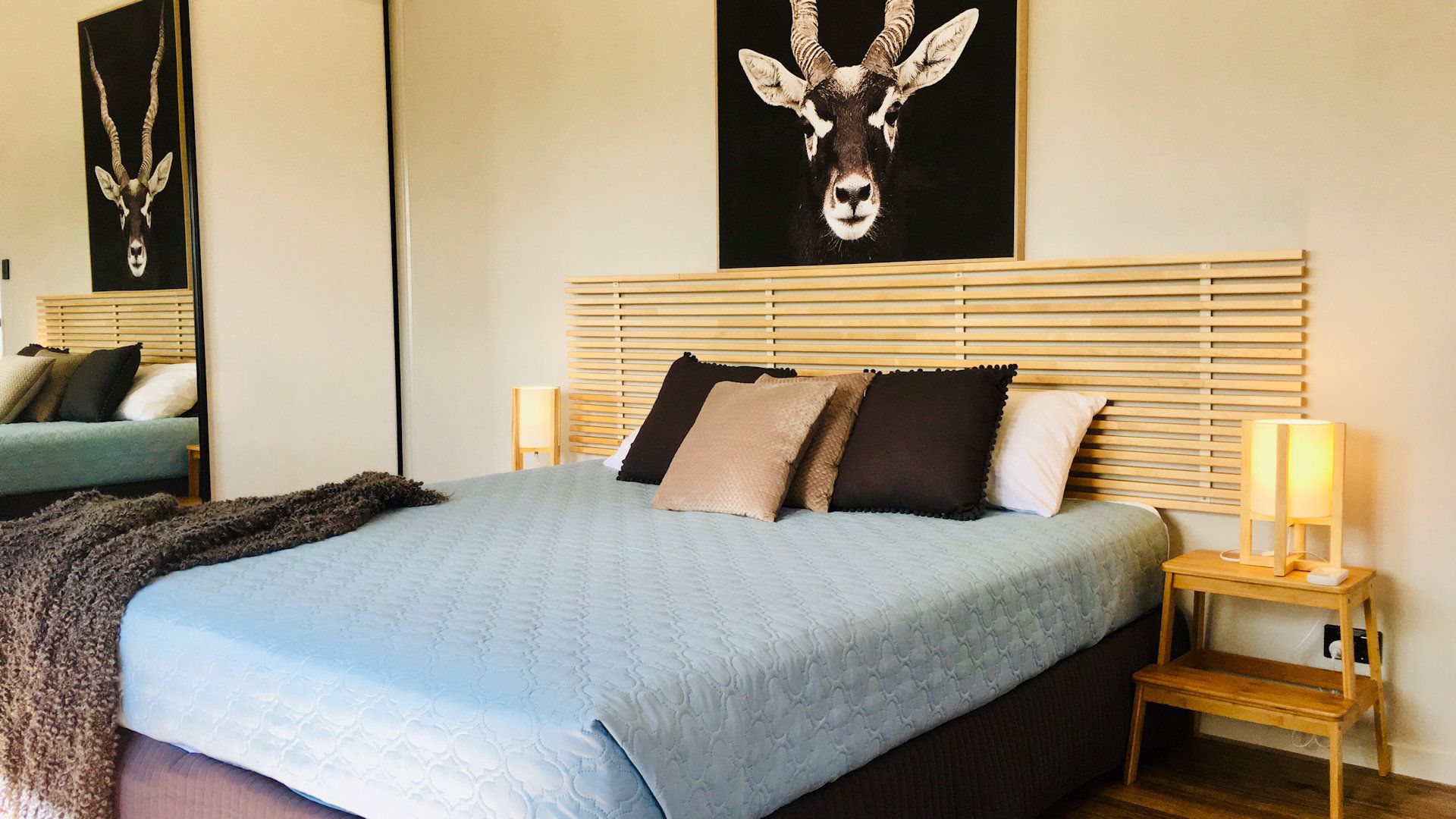 Ironbark on the Tableland Gallery
6
2
2
2
From $295 pn
Port Douglas Hinterland
Tariff
Nightly Rate:
$295.00 ($590.00 for 2 nights) for up to 2 guests in 1 bedroom
$345.00 ($690.00 for 2 nights) for up to 2 guests in 2 bedrooms
$395.00 ($790.00 for 2 nights) for up to 4 guests in 2 bedrooms
Minimum Nights:
2
Additional Guests:
$50.00 per person per night
Maximum Guests:
6



Tariff shown is applicable for accommodation only.
As the property is unfenced it may not be suitable for children under the age of 12 years.
Facilities & Features
2 bedrooms with bathrooms
bedroom 1: king bed or 2 king singles
bedroom 2: queen bed plus a single bed or a king bed
Ceiling fans
Kitchen with gas oven
Internal dining area
Lounge area with TV
Outside dining area with gas BBQ and lounge
Laundry
All linen and towels are provided
A complimentary mid stay service is provided for bookings of 10 nights or more
Especially for our guests
We offer a personal meet and greet service upon your arrival at Ironbark on The Tableland.
We can arrange day excursions, car rental at an additional cost not included in tariff.
We can help tailor make the ultimate Queensland holiday.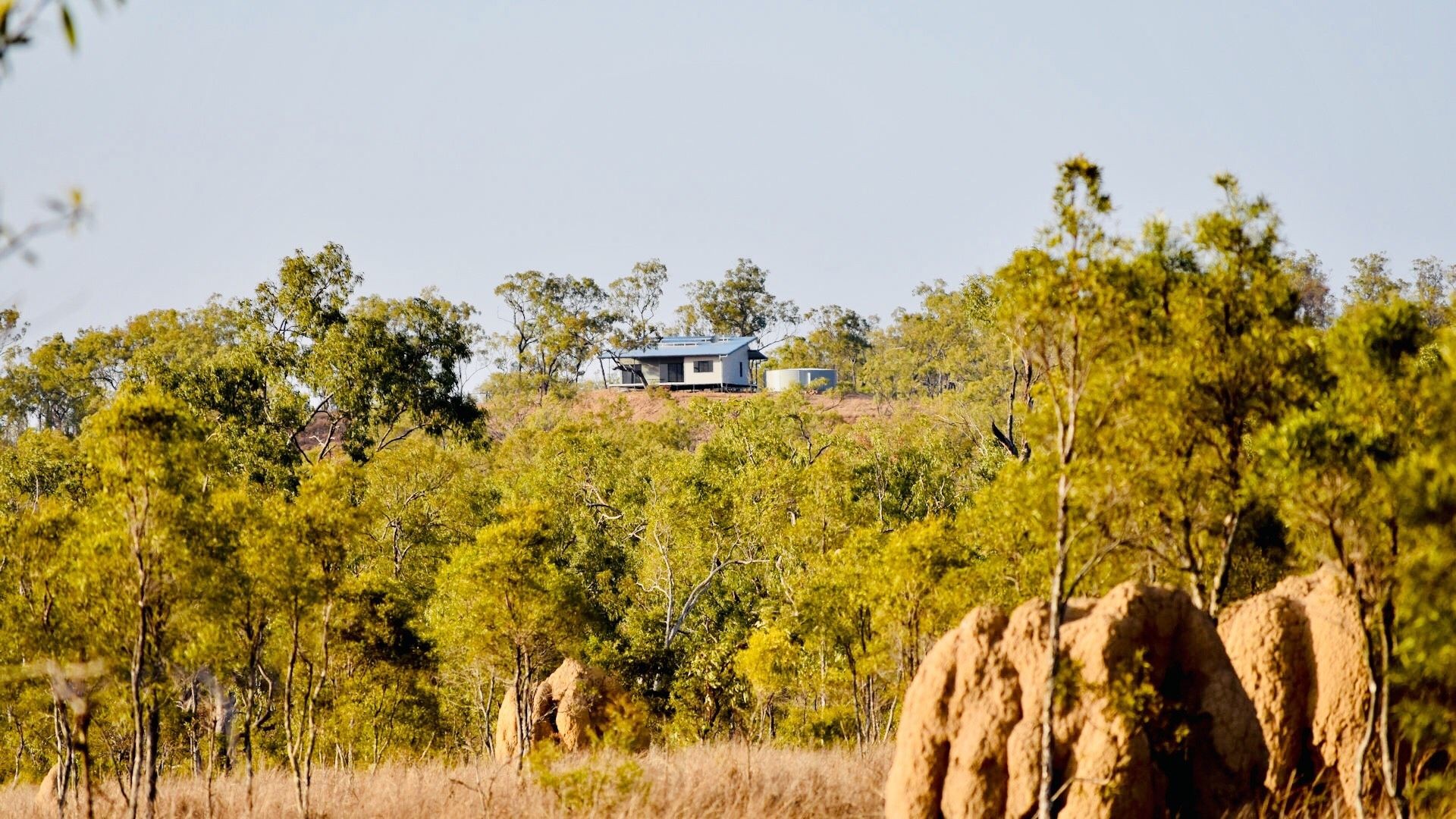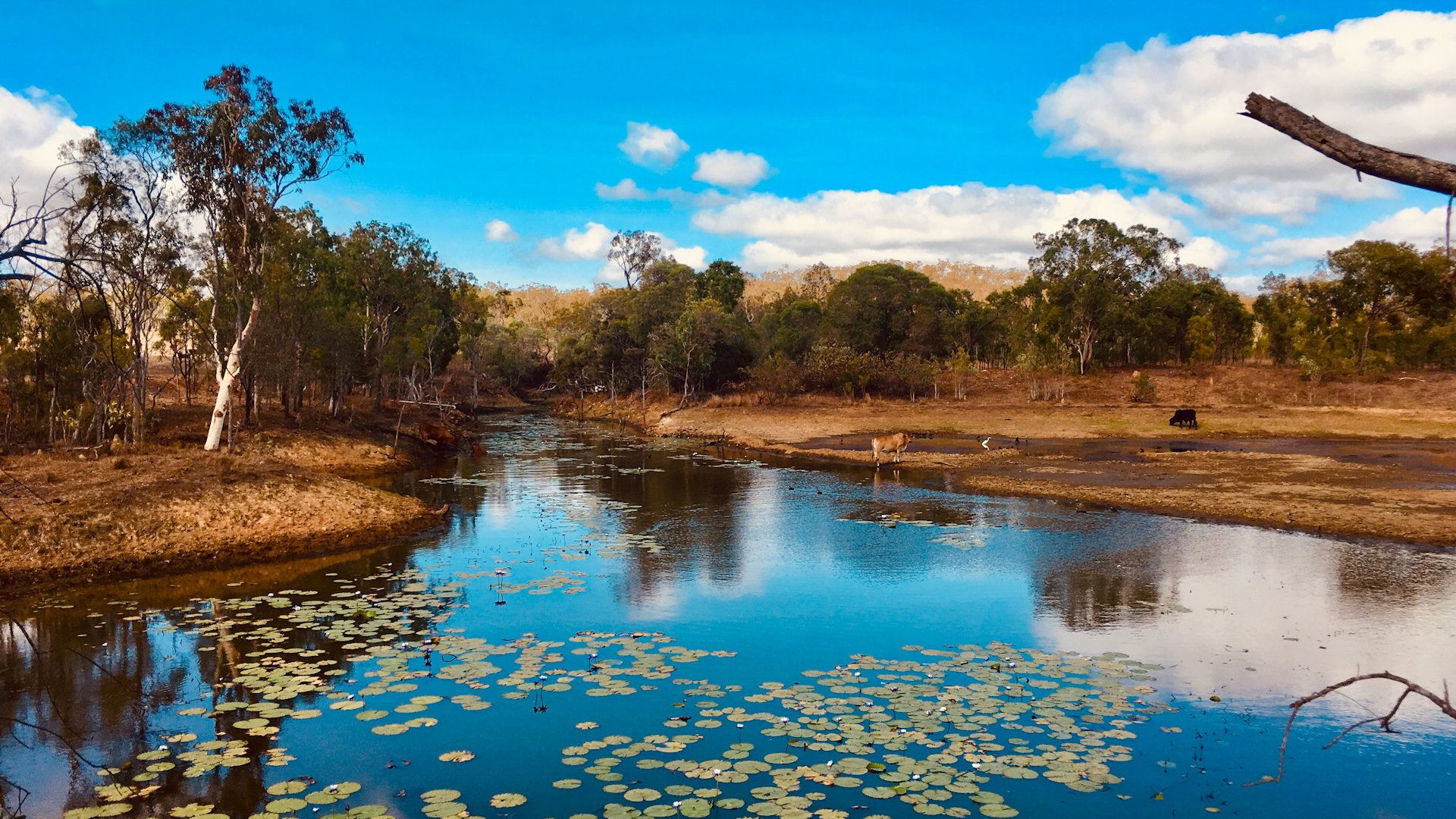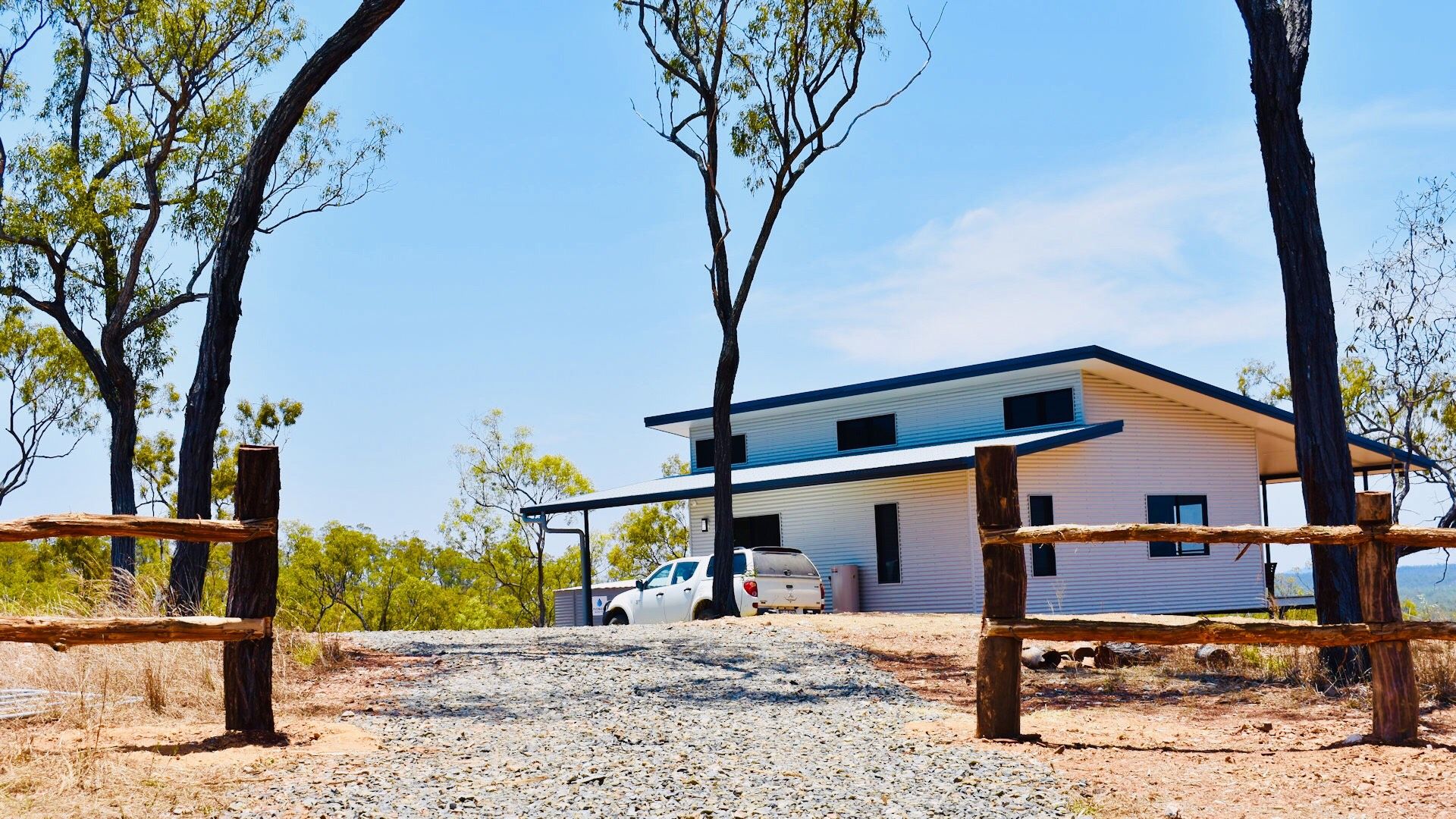 Ride the Outback
Explore the outback on well schooled horses. This is not your usual trail ride as the ride varies to suit what you would like to see and your riding ability and will go well off the beaten track. Max 2 guests per ride.
Rates: 1 hour $100.00 per person, 2 hours $150.00 per person, 3 hours $200.00 per person
Plus guided wildlife, birding and farm tours with Kevin who has 20 years experience guiding.
Testimonials
Thank you so much for having us to enjoy the beauty of your property.  When we arrived I was just overwhelmed. I fell in love with all your animals, especially with Misfit. I couldn't imagine any better last days of our stay in Australia. You two are just lovely and so welcoming. I bet you're going to have plenty of happy guests in the future and maybe I'll come back one day, would definitely love to. We appreciate everything you set up for us a lot and we love the Ironbark House, it's just amazing.  The furniture you chose is just perfect and I couldn't think of a more cozy house in the middle of the bush. The kitchen is well equipped and we loved to cook and have dinner at the veranda overlooking the wilderness.  We even had a kangaroo saying hello once. My highlight of the stay was definitely horse back riding in the early mornings. 
We would recommend to stay here to everyone who wants to stay apart from touristy places and see a total different side of Australia after staying in the cairns coastal area. Two different worlds, not to compare. Both absolutely stunning and for me the Ironbark House is one of my favourite places in Australia. 
Janina and Sylvia
Berlin, Germany
Ironbark House was the perfect outback getaway – peaceful, rejuvenating and a great place to see an abundance of wildlife.  The view over the property is mesmerising, so were the wedge-tailed eagles that soared above at sunset. Stylish decor, comfortable beds and modern facilities made our stay so cosy and convenient. The private horse ride is well guided on lovely horses. We saw troupes of wallabies, woodland and rocky terrains and lots of cute new baby calves, one born the day of the ride! Breakfast and dinner on the balcony overlooking with property was just bliss. The owners were so accommodating, knowledgeable and a call away. I'll definitely miss the peacefulness at night and the wallabies that come up to the house for a drink.  I'd recommend Ironbark House to anyone seeking either a peaceful break or an adventurous trip in the outback.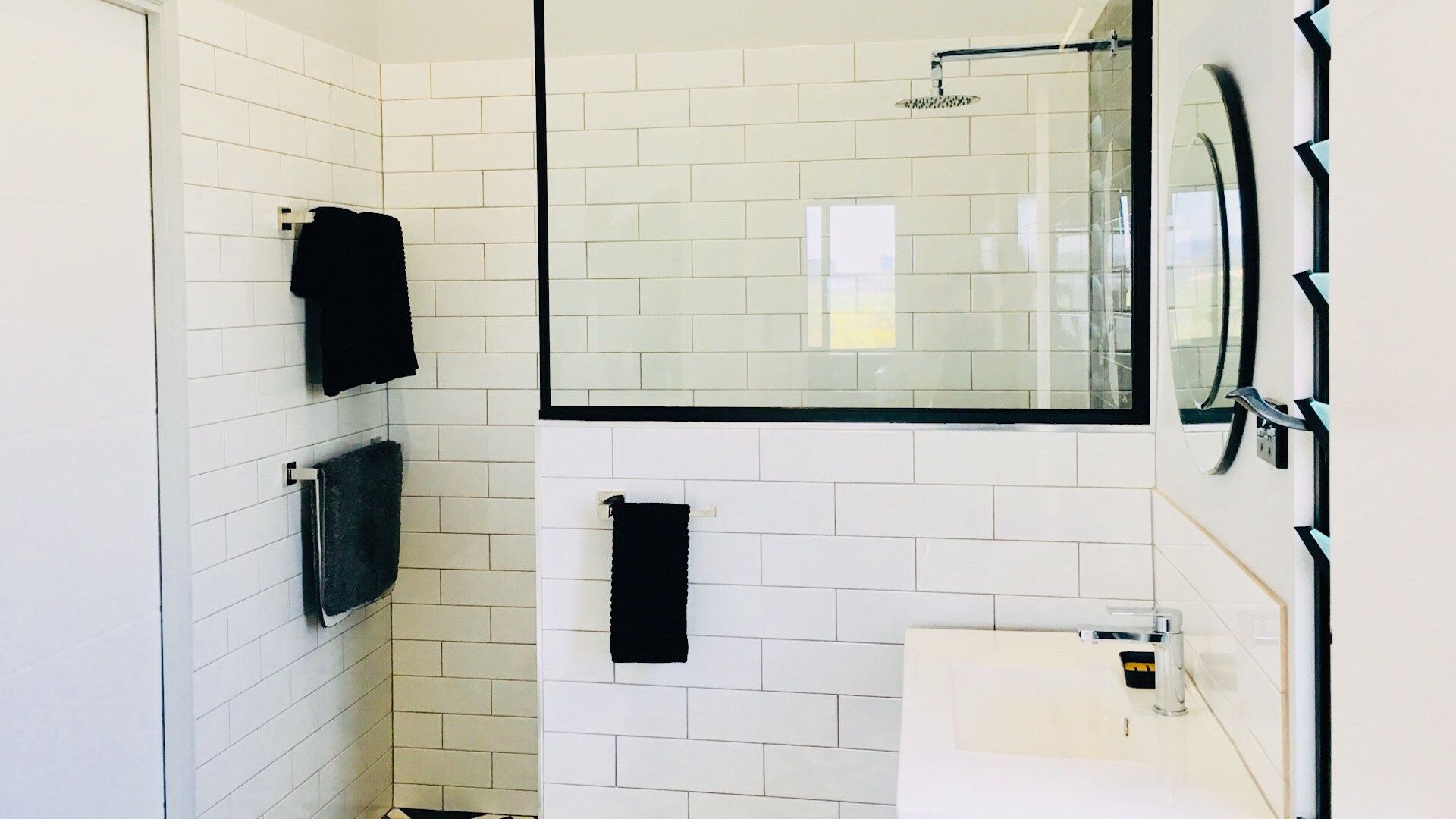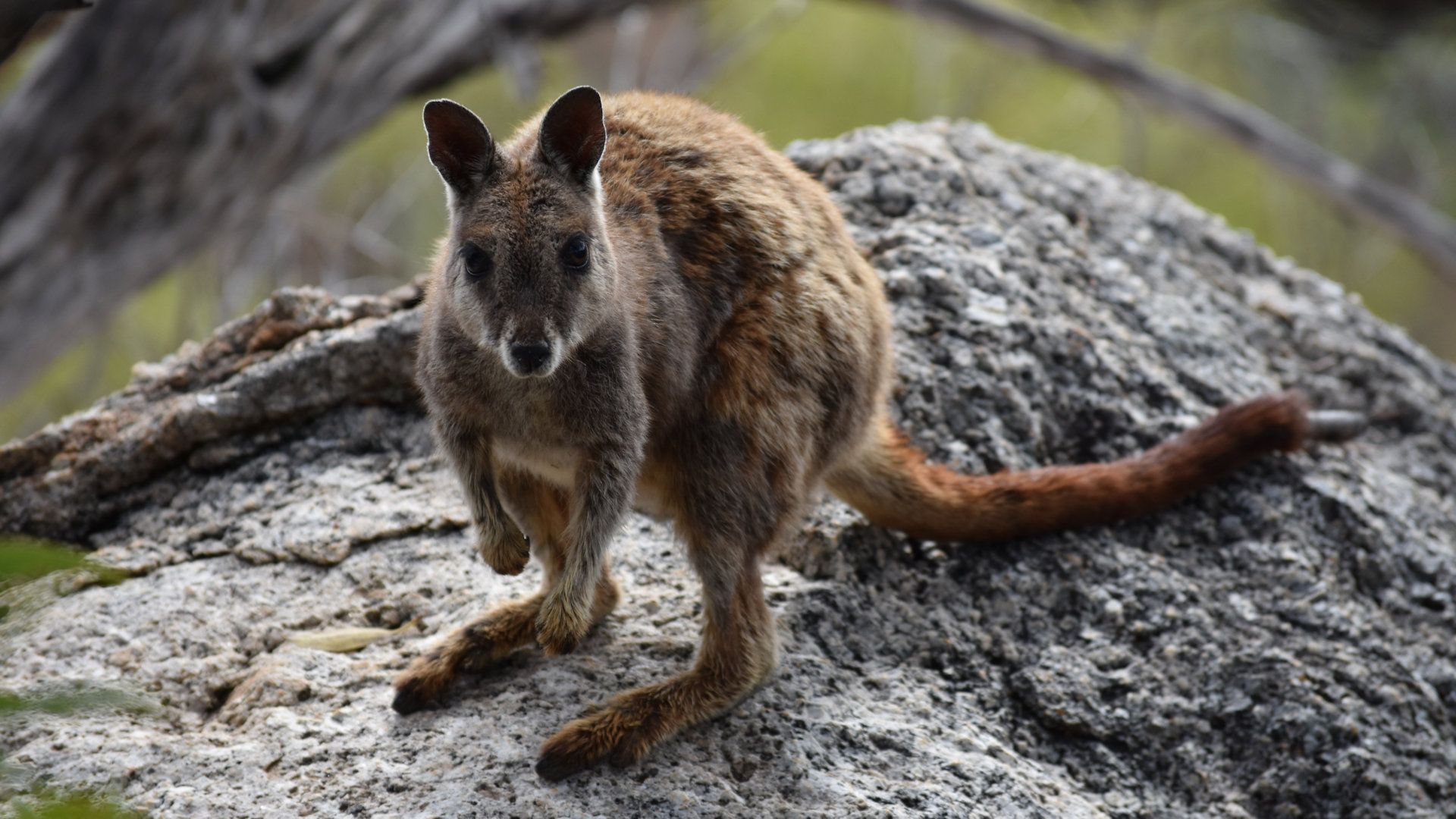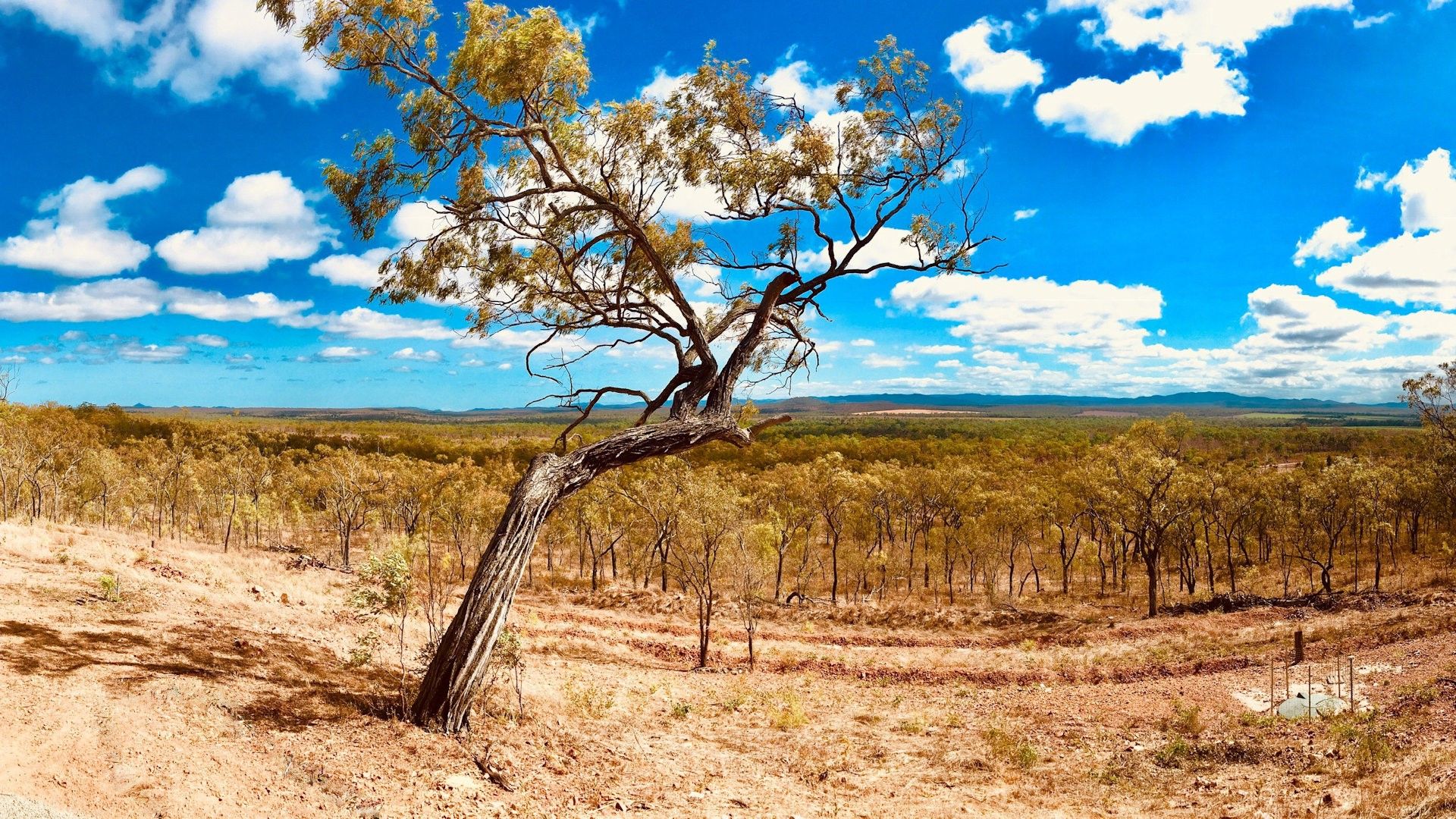 Location
Ironbark is just 9 km from Dimbulah on the Atherton Tablelands.

Do you have a question?
Send us a message now.