Papillon on Coral Sea
Have you ever imagined yourself in a treehouse on the edge of an Ancient Heritage Rainforest? Well, dreams become a reality here at Papillon on Coral Sea. Located at the gateway to the Daintree National Park and moments from well-known Mossman Gorge, this treehouse gives you peerless privacy, space and luxury, all while being within reach of Cape Tribulation, Port Douglas and the Atherton Tablelands. A perfect base for your Tropical Queensland getaway, Papillon on Coral Sea has a charm and coolness that is only made cooler by its surrounding luscious tropical gardens, private swimming pool, high ceilings and vast verandahs. Ideal for nature lovers, bird watchers, or those simply wanting to be nestled in the trees, Papillon is the place for you - don't get us wrong, the beach and the bustling seaside town of Port Douglas is only a 15-minute drive away.
Have the best of both worlds and make your dreams come true, book now at Papillon on Coral Sea...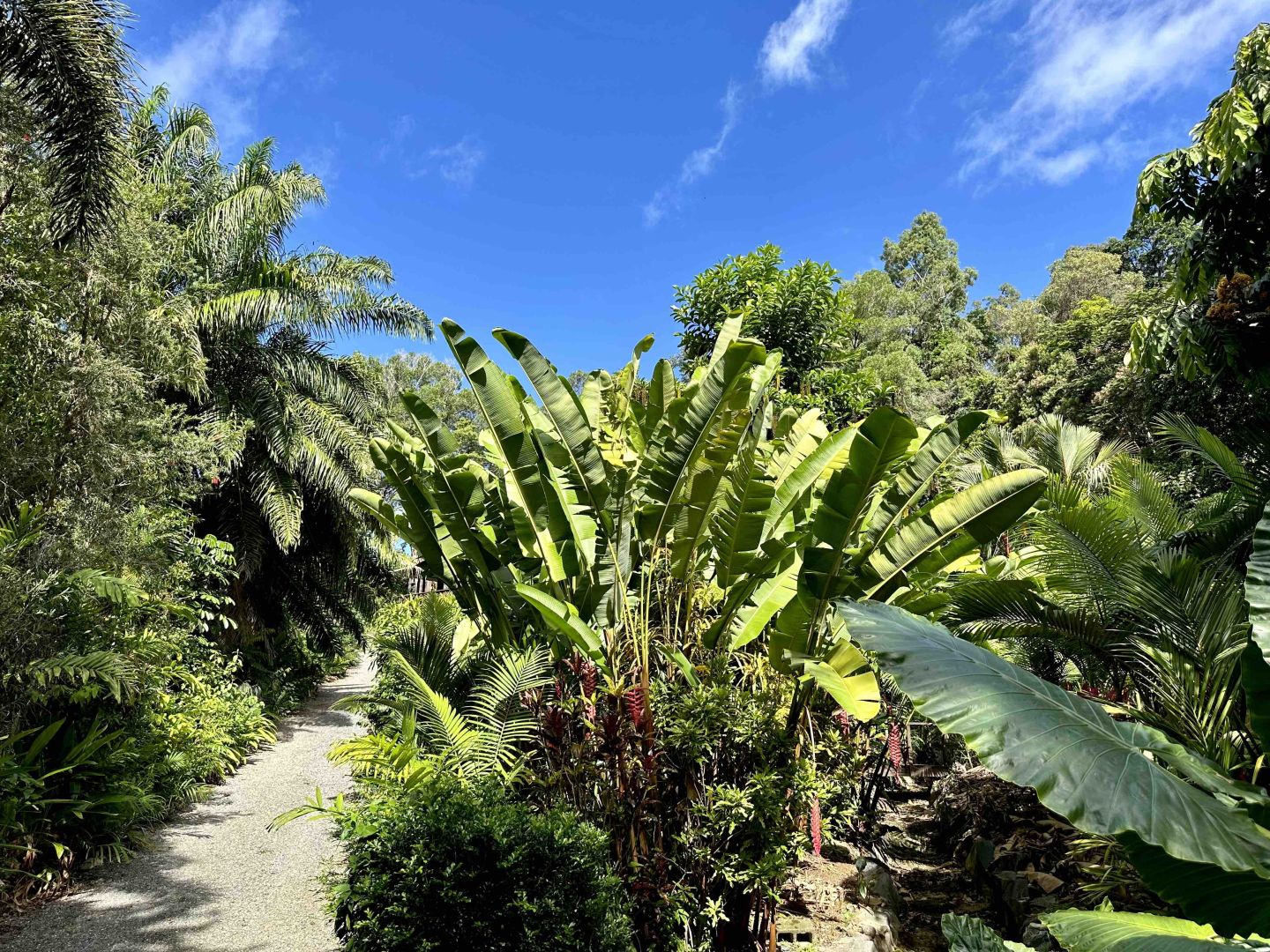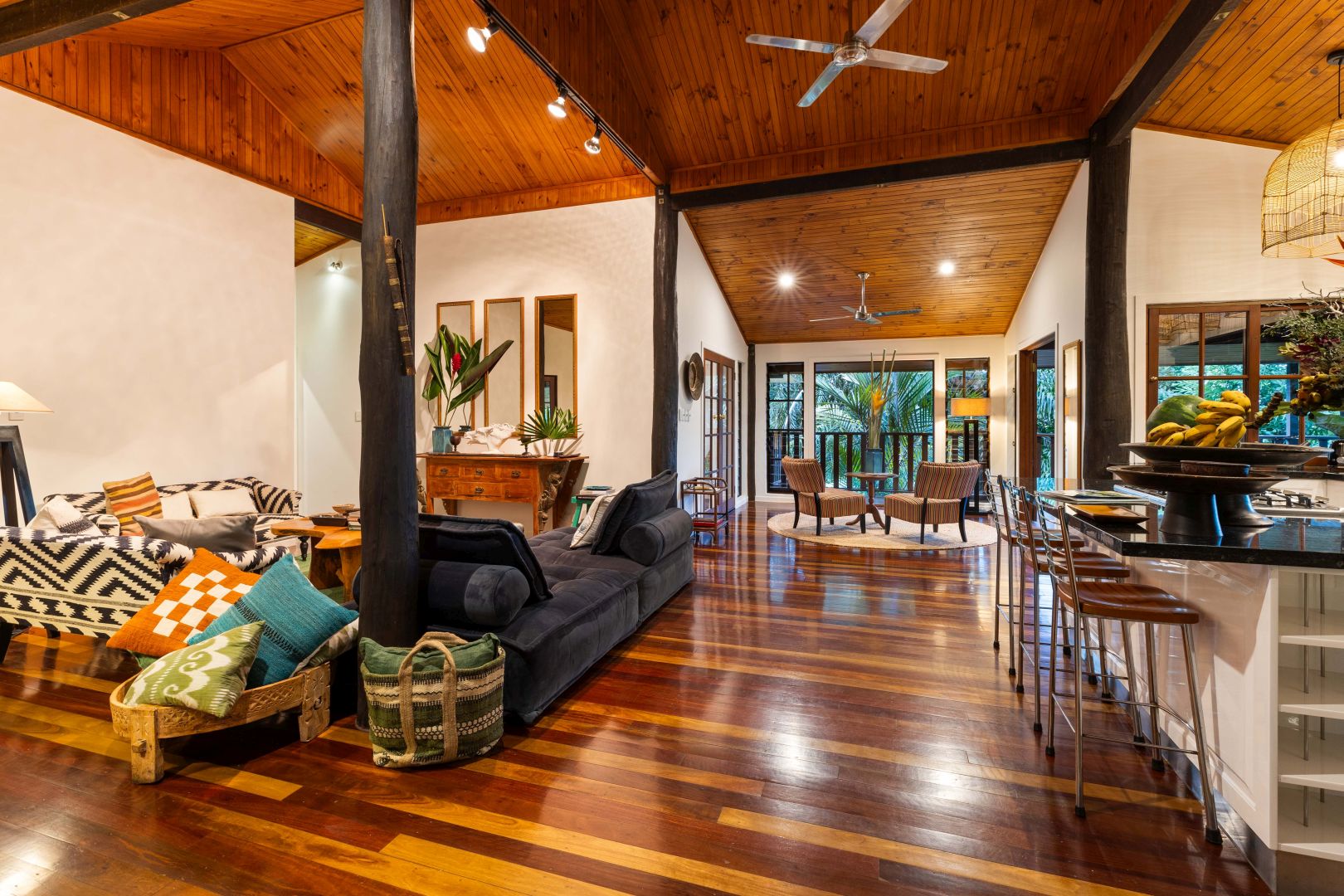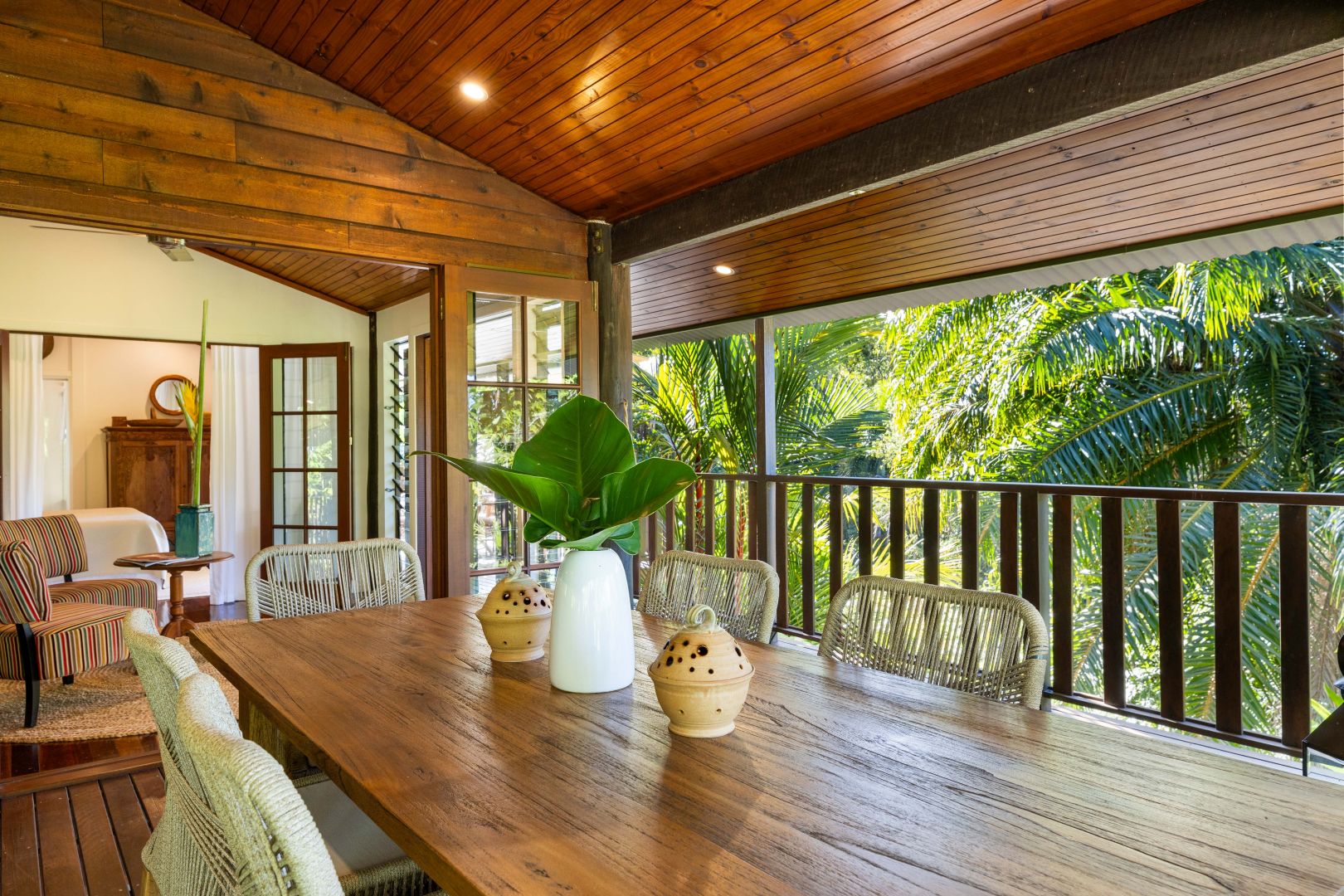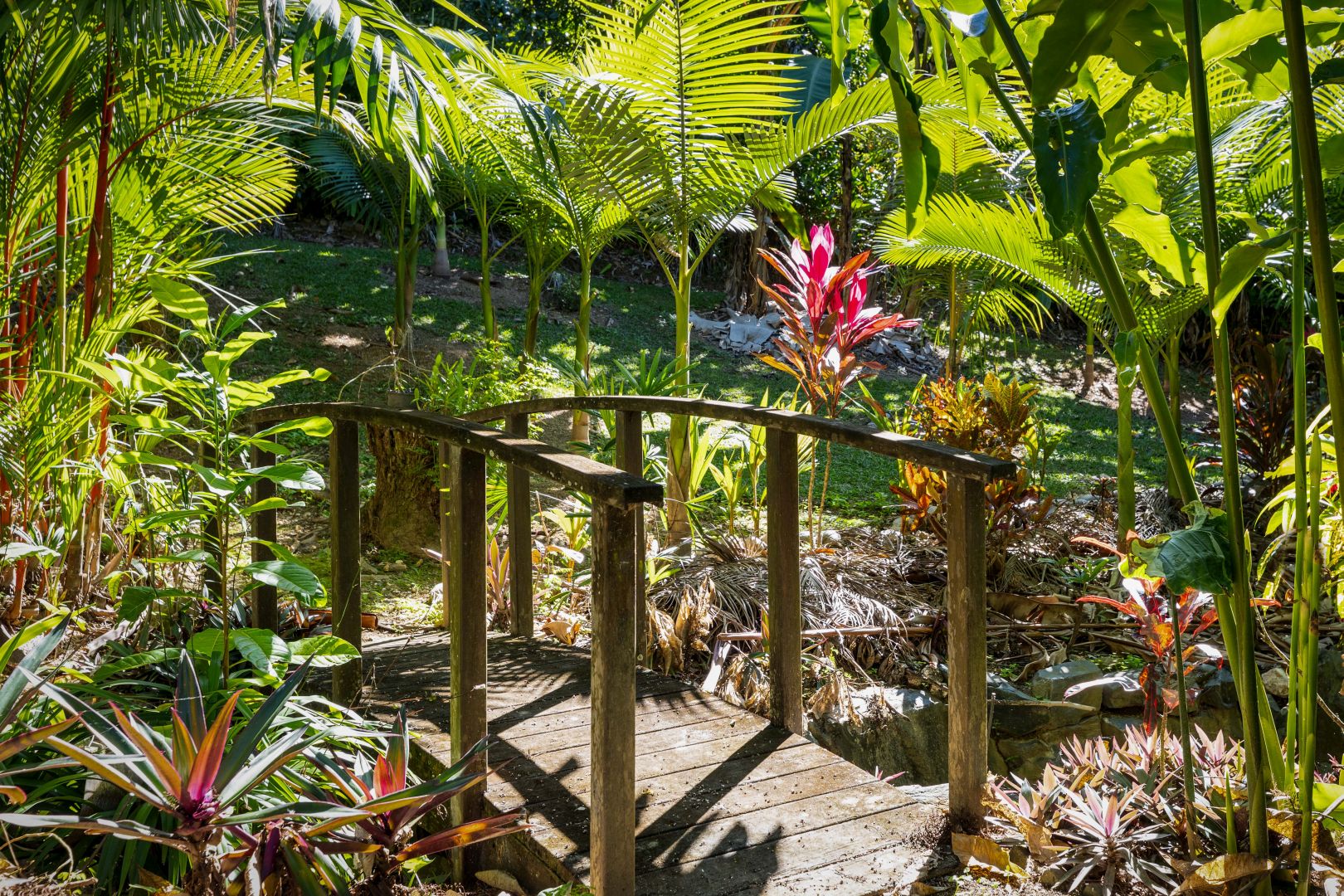 Papillon on Coral Sea Gallery
6
3
3.5
5
From $650 pn
Mossman Gorge
Tariff
Nightly Rate:
$650.00 (3,250.00 for 5 nights)
Minimum Nights:
5
Guests included:
4
Additional Guests:
$50.00 per person per night
Maximum Guests:
6
Check-In:
2pm
Check-Out:
10am
Tariff shown is applicable for up to 4 guests and is accommodation only
Parties, weddings, and events are not permitted at this retreat!
Facilities & Features
3 bedrooms featuring king beds (or 2 King and 2 Singles)
3 ensuites each with showers
Powder room
Wrap around verandahs, high ceilings and open-plan layout
Spacious kitchen with gourmet appliances
Two-storey timber pole home
Large lounge room complete with flat screen TV and Soundbar
Private swimming pool surrounded by luscious tropical gardens
Air-conditioning and ceiling fans throughout
Two entry driveway for ease of access
Surrounded by abundant tropical foliage and manicured grounds
Peaceful and private location
Office space for those who need to work from home
Spa Indulgence
In the comfort and luxury of your own retreat why not book a foot soak, a full body desert salt exfoliation, a warm mapi mud body wrap and scalp massage. Refresh with a tropical shower then surrender body and soul to a full body massage followed by a facial and indulgent pampering for the hands and feet. Re-harmonise in your natural surrounds and drift away to the soothing sounds of the rainforest – 3 hours and bookings are essential.
We are happy to tailor personalised spa packages for your stay.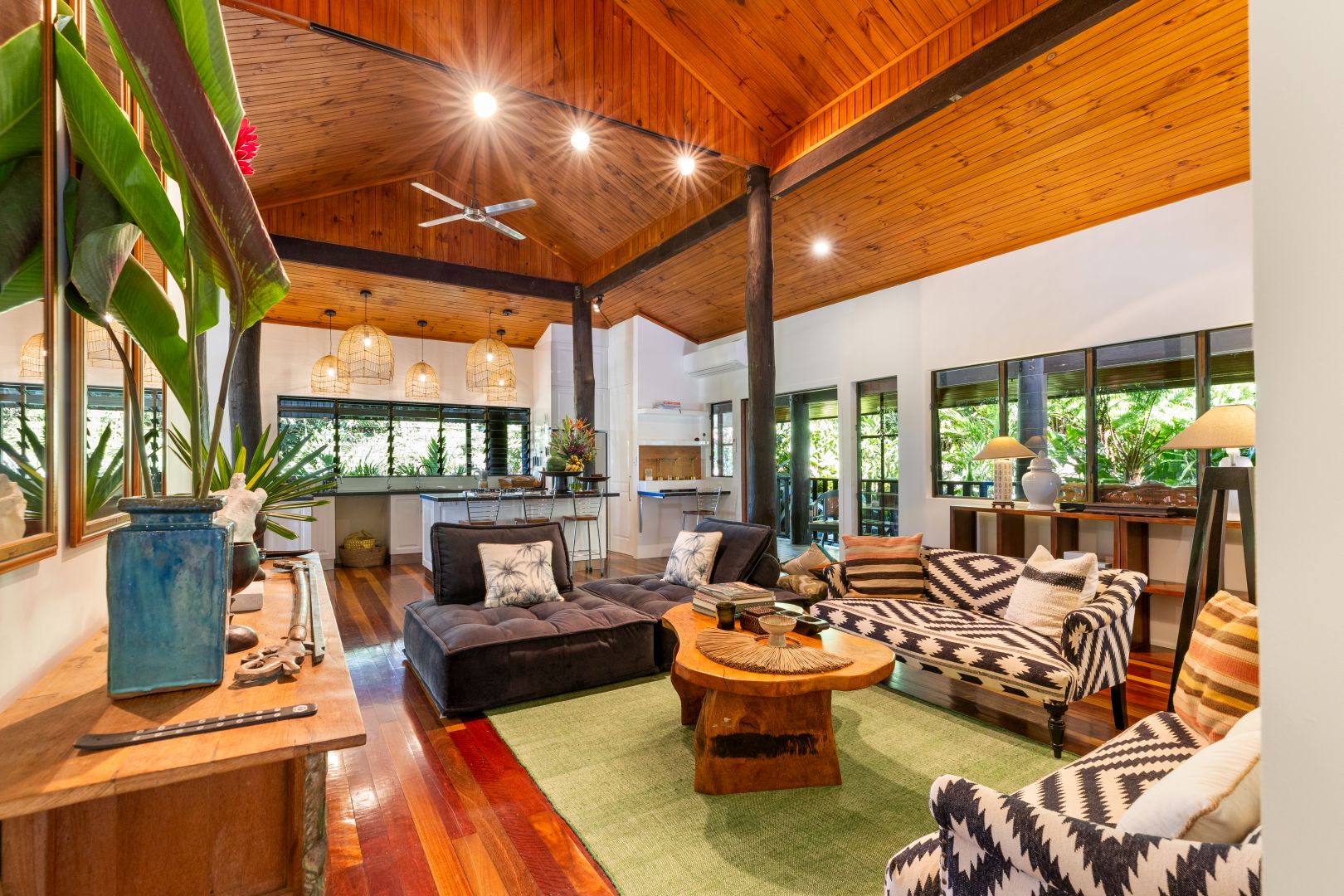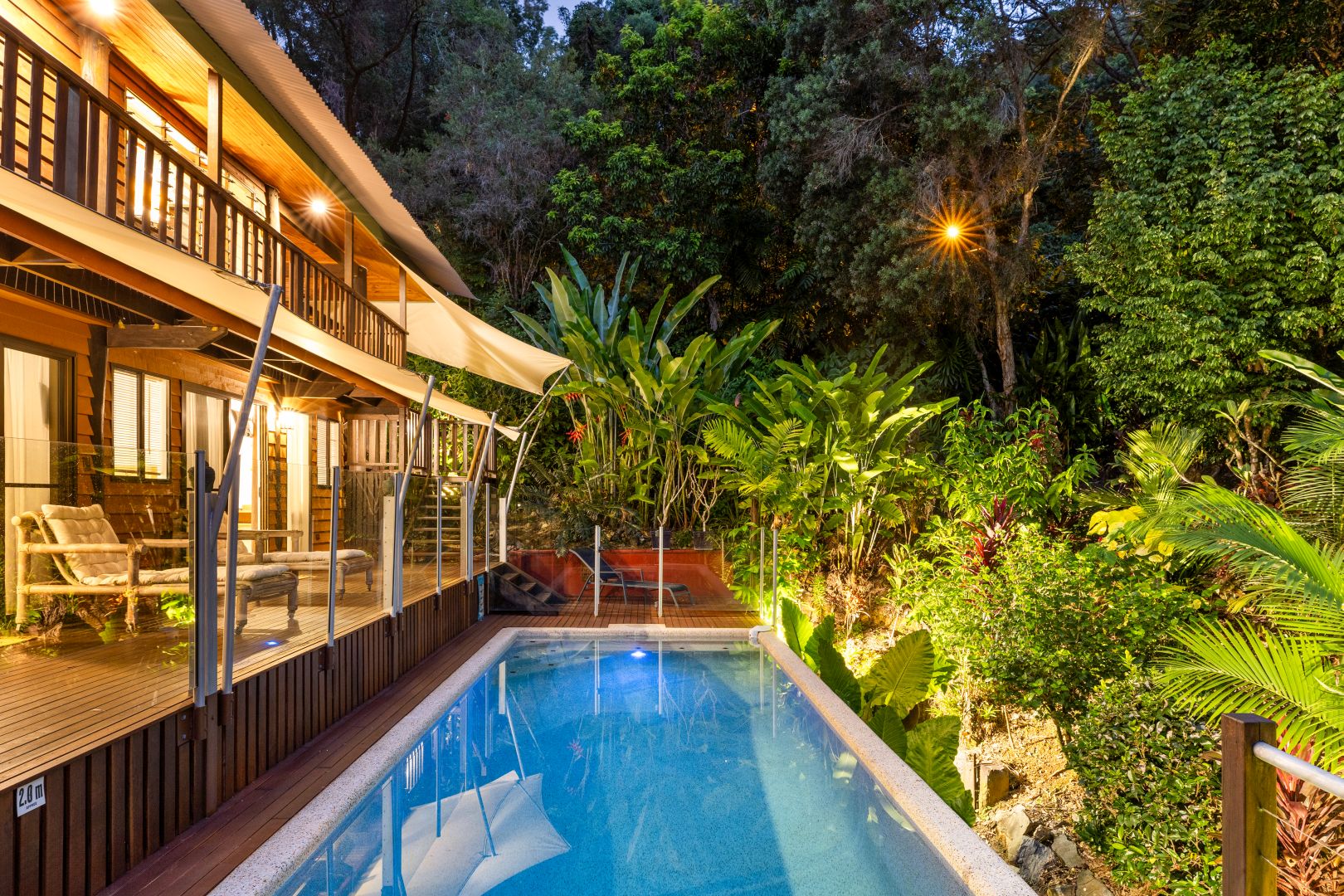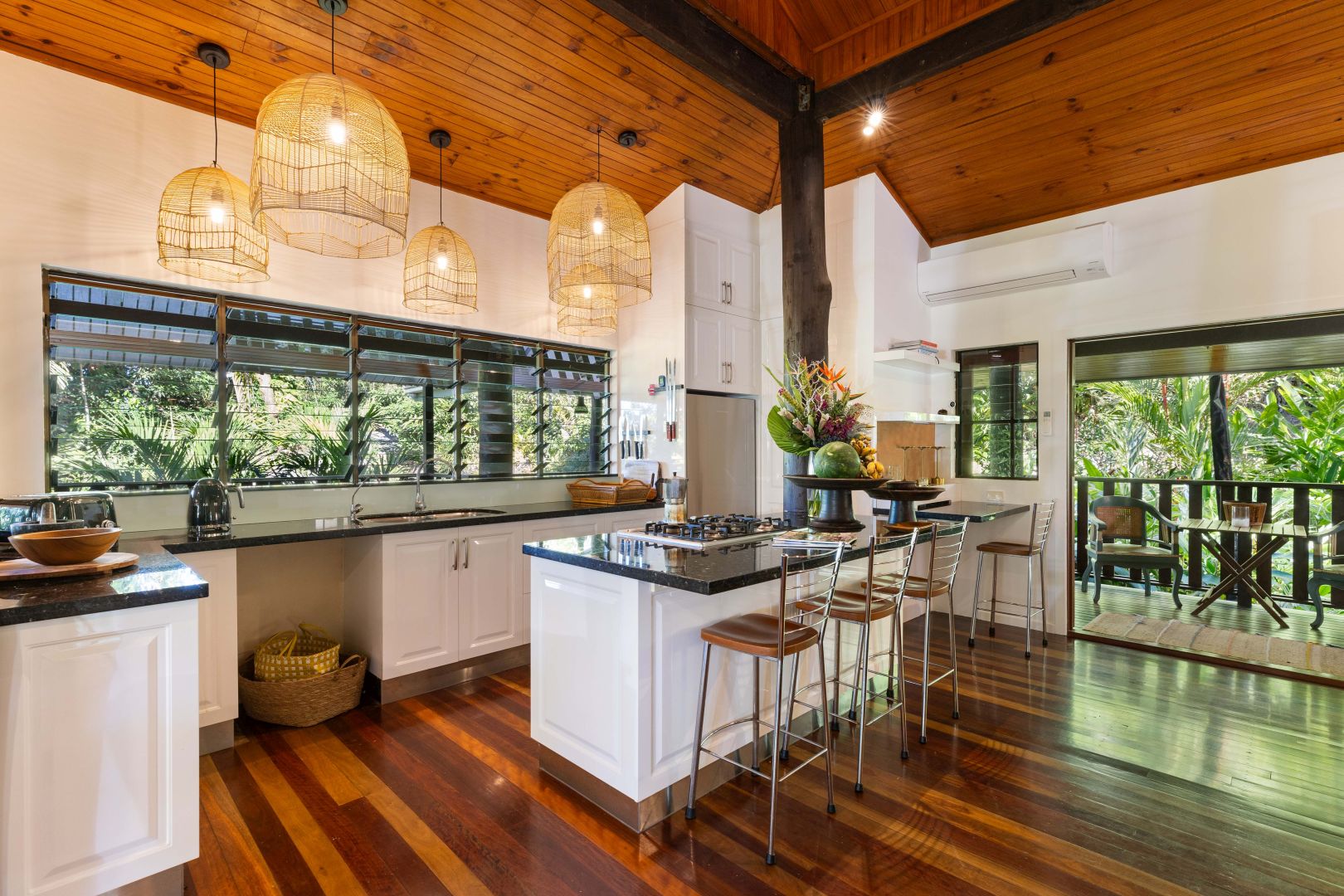 Testimonials
"Papillon on Coral Sea is a hidden gem! My partner and I enjoyed an unforgettable 7 night stay from Saturday 26 August 2023. The property was impeccably clean and the saltwater pool was a welcome oasis. Nestled in the Daintree Rainforest, it's a nature lover's paradise, with easy access to the popular swimming area at Mossman Gorge just a short drive away. If you're in the mood for a change of scenery, Port Douglas and the beach is a quick 15-minute drive. We're already planning our return – highly recommend Papillon!"
Guest
August/September 2023
"A magical place set amongst rainforest with a dream like pool. Very clean, neat and easy to relax in. Perfect base camp too for all daintree and cape tribulation walks. Highly recommend it."
Executive Service
We can recommend car rental, day excursions, in house catering, babysitting, spa treatments, massages and private yoga sessions at an additional cost not included in tariff.
We can help tailor make the ultimate Port Douglas vacation.
Location
Mossman Gorge is surrounded by native flora and fauna and is home to an abundance of birds, mammals, reptiles and insects. Located on the outskirts of Mossman, 15 minutes north of Port Douglas and 1 hour 15 minutes north of Cairns, Mossman Gorge is known as the gateway to the world heritage ancient Daintree Rainforest. Mossman will equip you with grocery stores, cafes, takeaways and a local market every Saturday under the Raintrees. Explore Tropical North Queensland, the Great Barrier Reef, Daintree National Park or Atherton Tablelands straight from your doorstep.
Do you have a question?
Send us a message now.