Tropical Studio Two
Find yourself in a newly renovated luxury self-contained studio in the heart of Port Douglas above popular restaurant 'La Cucina + Bar'.
Only footsteps away from restaurants, pubs, live music, shops, Coles supermarket and right across the road from Rex Smeal Park, Coral Sea waterfront and the Port Douglas Sunday markets. Tropical Studio Two is an ideal escape for those who are wanting to be amongst all that central Port Douglas has to offer and is situated on the corner of well-known Macrossan Street.
This studio features a living and bedroom combined with a king-size bed and sofa. There is a kitchenette with microwave and bar fridge/freezer and a private balcony. Tropical Studio Two has one bathroom with a shower.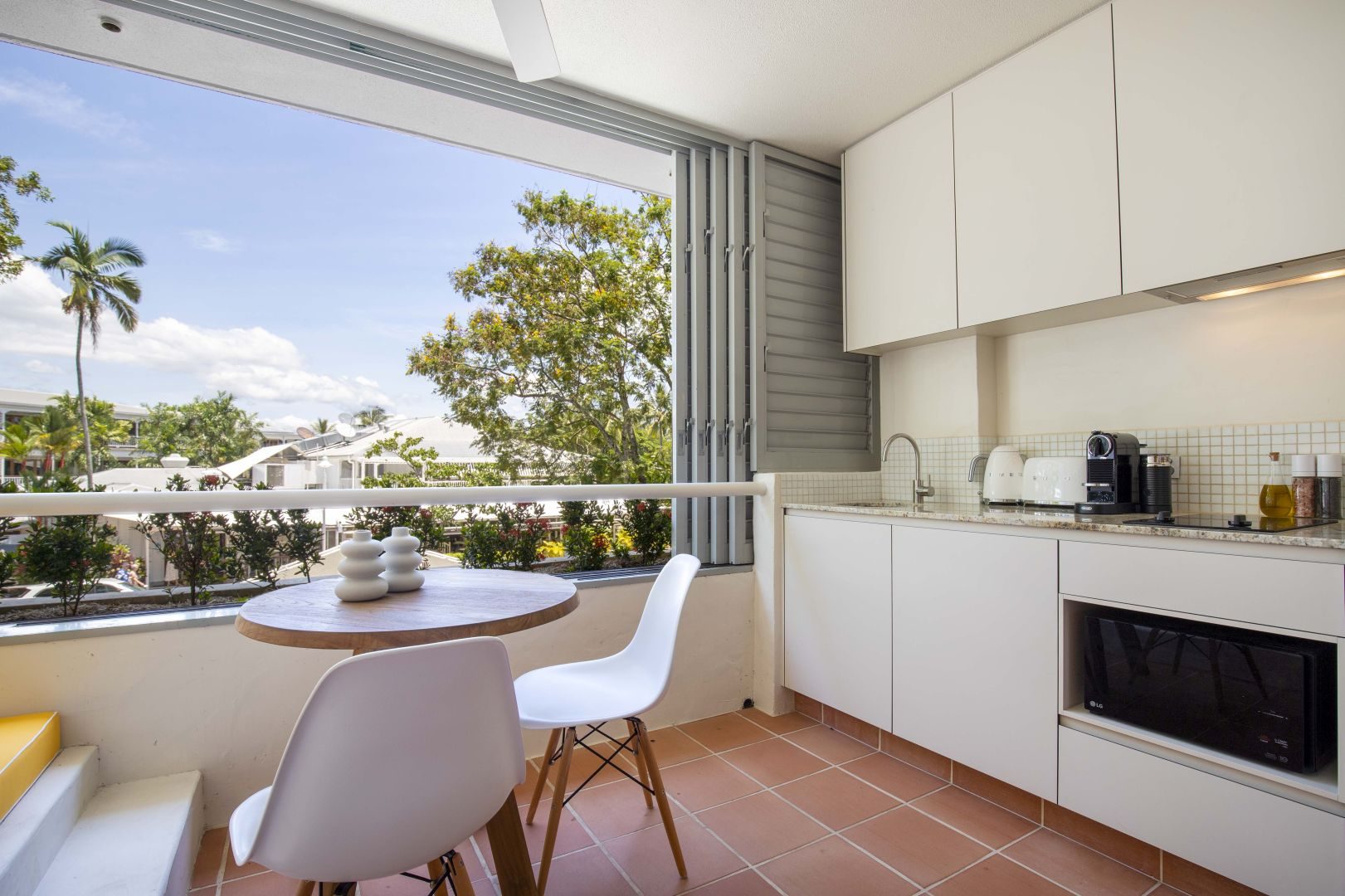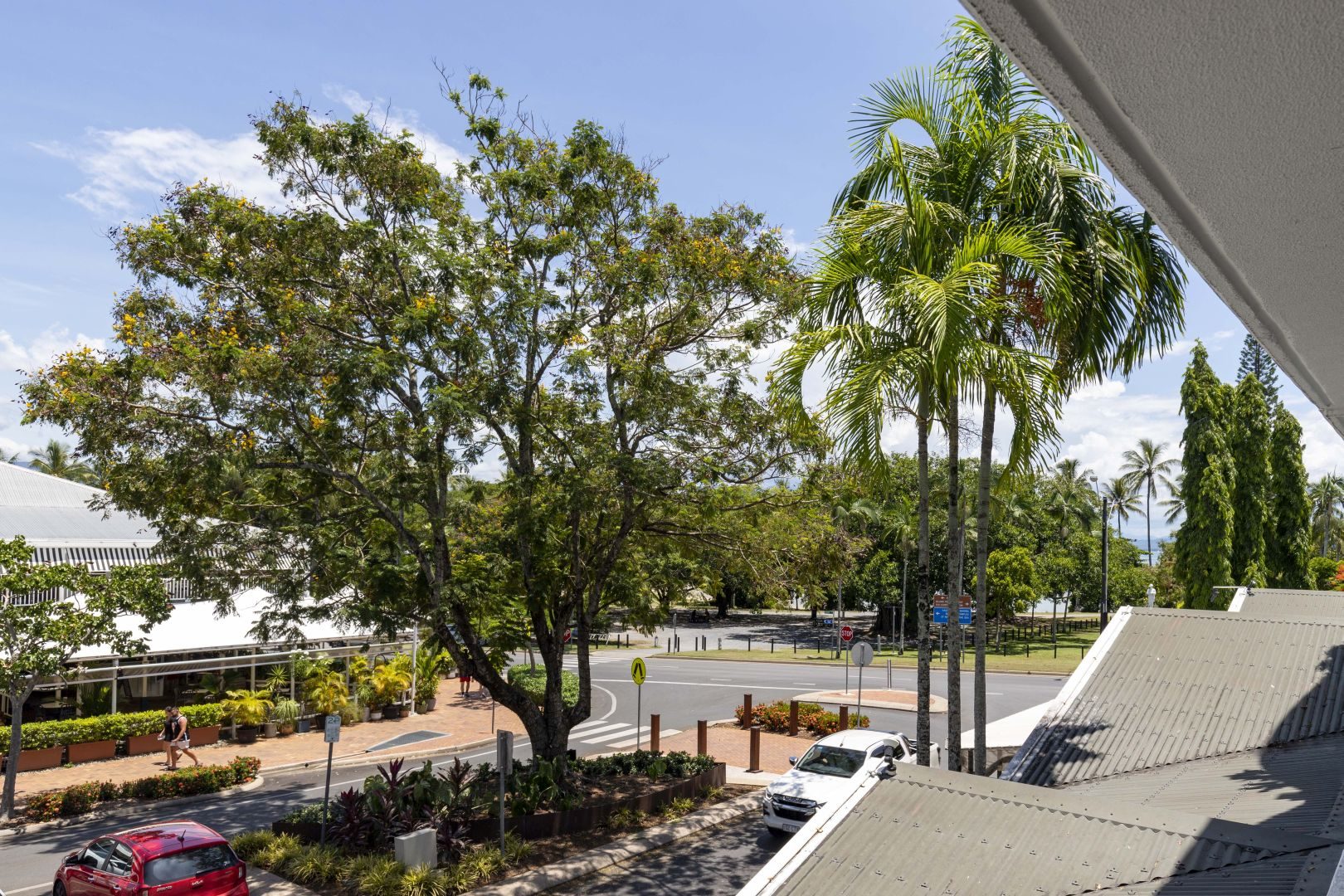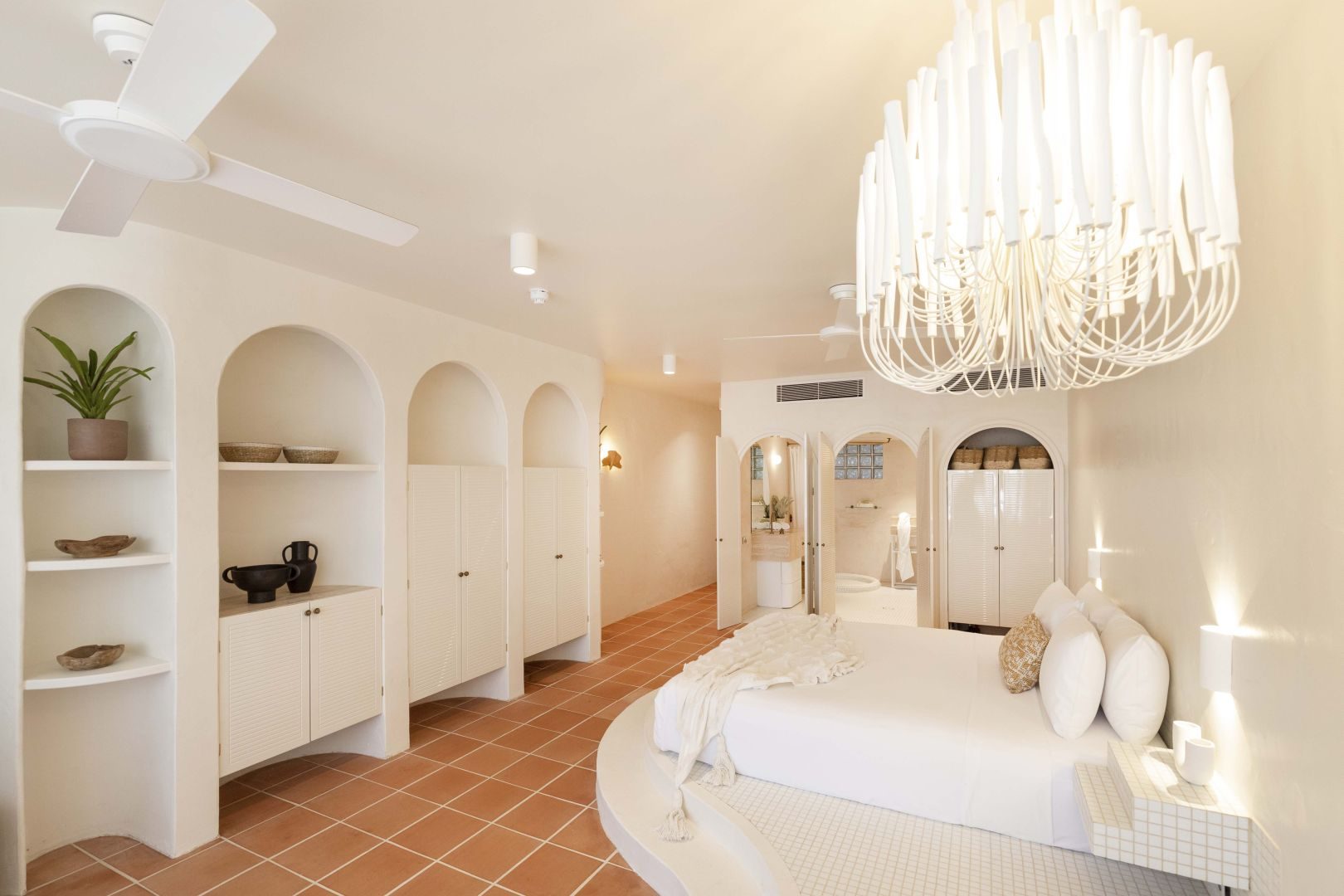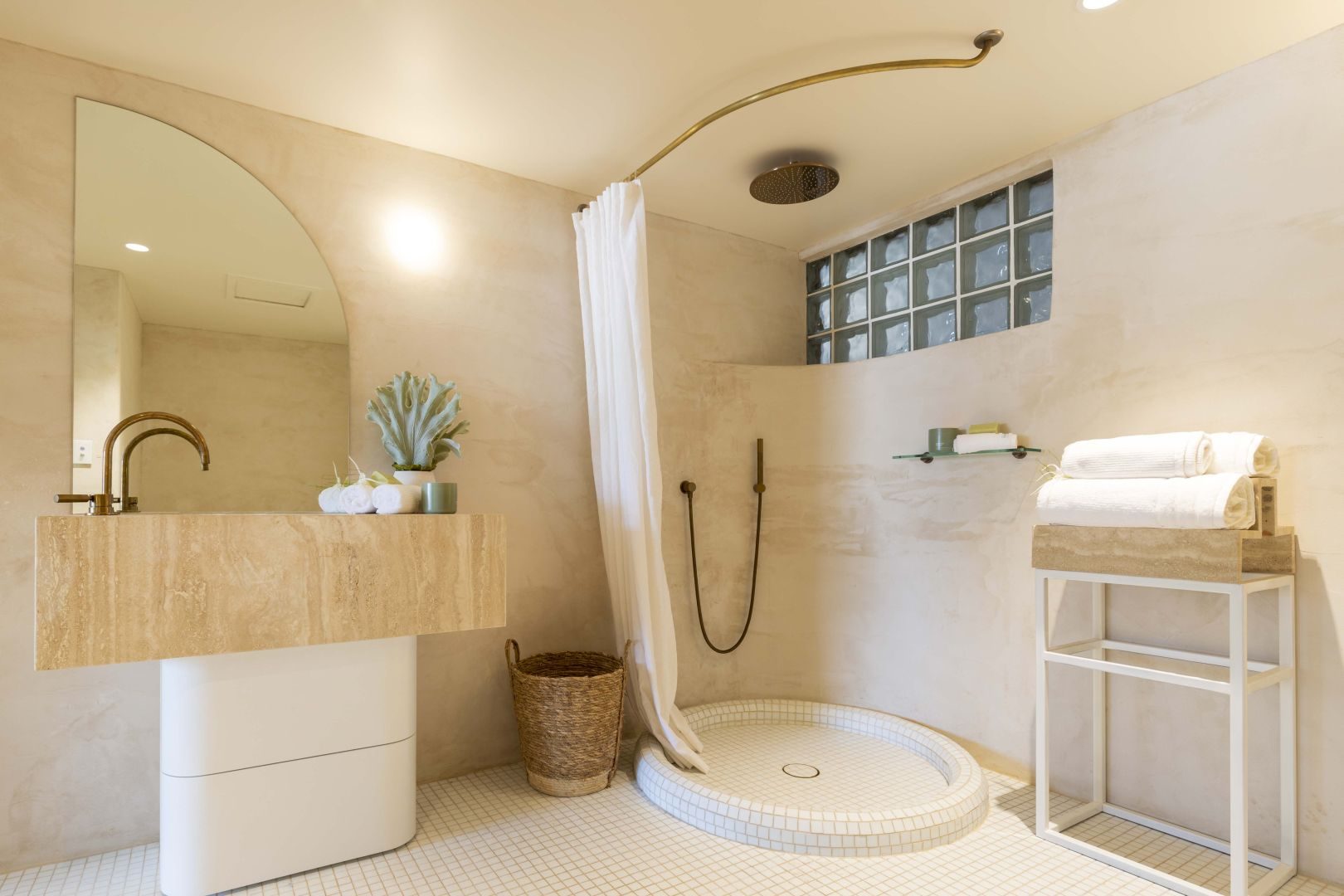 Tropical Studio Two Gallery
3
1
1
5
From $320 pn
Port Douglas
Tariff
Nightly Rate:
$320.00 per night
Call now for an special introductory offer!!!


Minimum nights:
5
Guests included:
3 (2 Adults, 1 Child)
Maximum Guests:
3
Cleaning Fee:
$210.00
Check-In:
2pm
Check-Out:
10am
Tariff shown is applicable for up to 3 guests and is accommodation only.
Parties, weddings and events are not permitted at this retreat!


Facilities & Features
One King sized bed
One sofa (can be made into a bed for a child only)
Kitchenette with microwave and bar fridge/freezer
Television
Bathroom with shower
Private balcony
Air Conditioning
Resort Pool
Access to Resort Laundry (payment required on use)
Central location in the heart of Port Douglas
Spa Indulgence
To enhance your holiday experience, why not book a 3-hour spa experience for your ultimate relaxation. In the comfort and luxury of your own retreat, you will be relaxed and grounded with a foot soak, a full body desert salt exfoliation, a warm mapi mud body wrap, and a scalp massage. Refresh with a tropical shower, then surrender body and soul to a full body massage, followed by a facial and indulgent pampering for the hands and feet. Re-harmonise in your natural surrounds and drift away to the soothing sounds of tropical paradise.
We are happy to tailor personalised spa packages for your stay.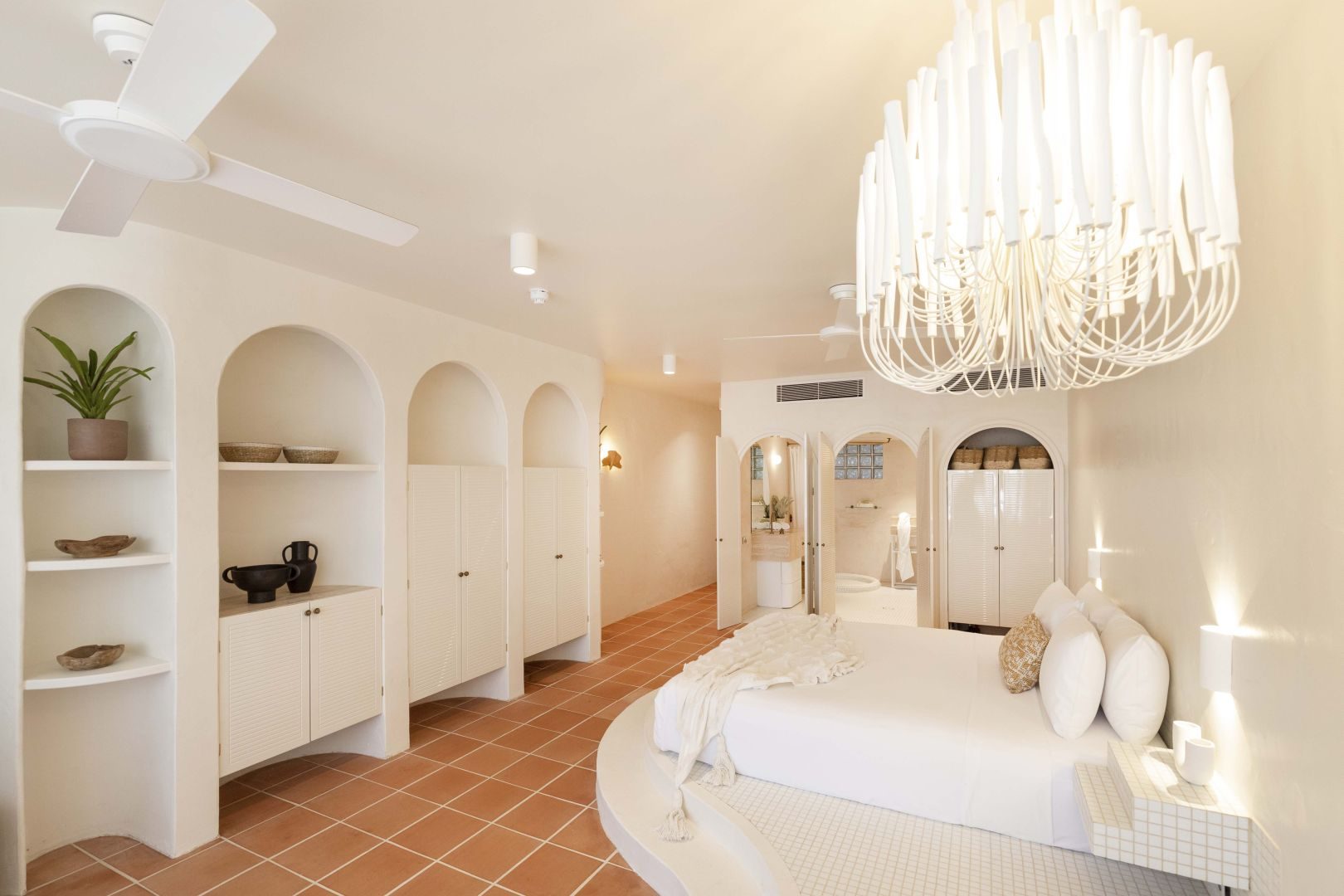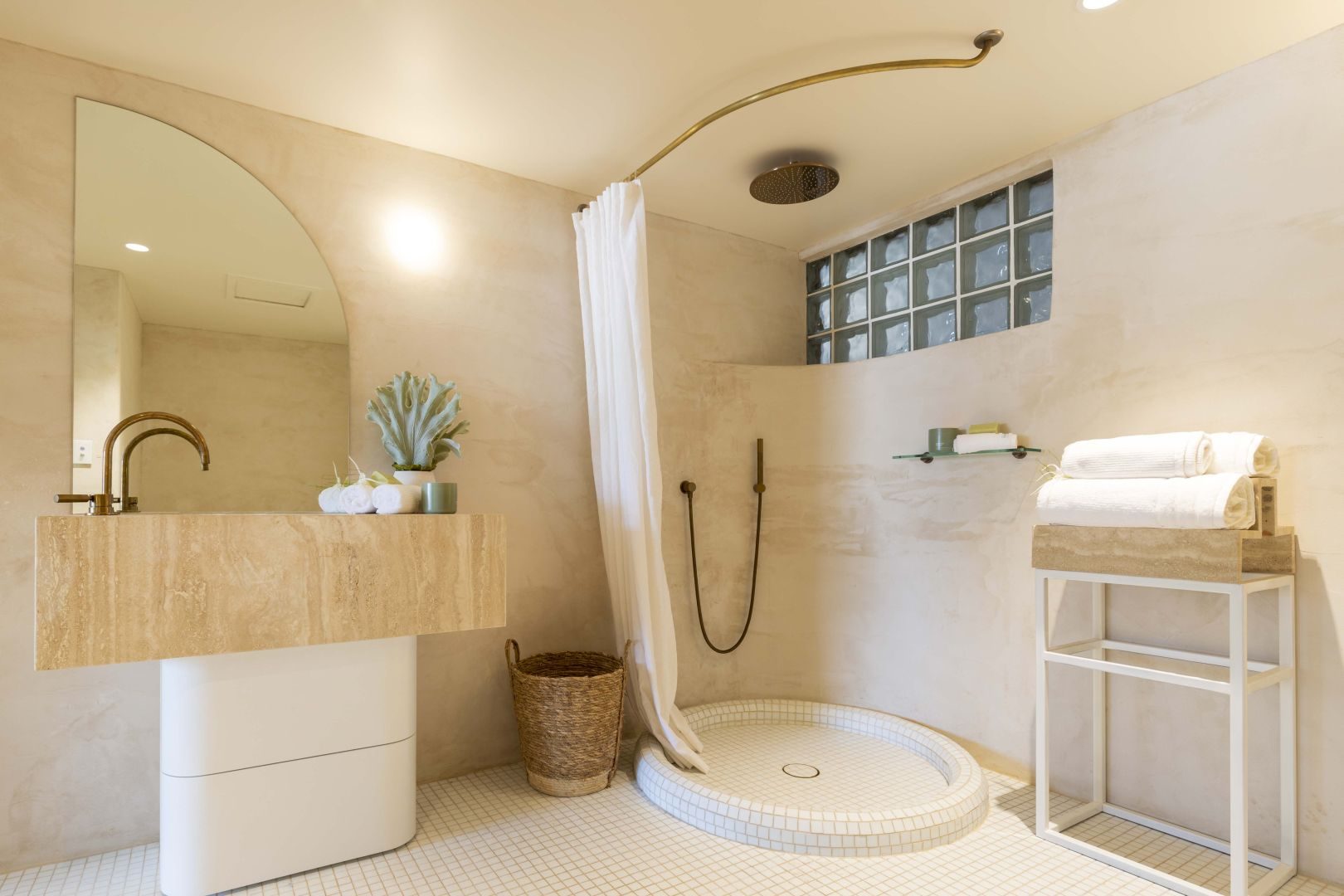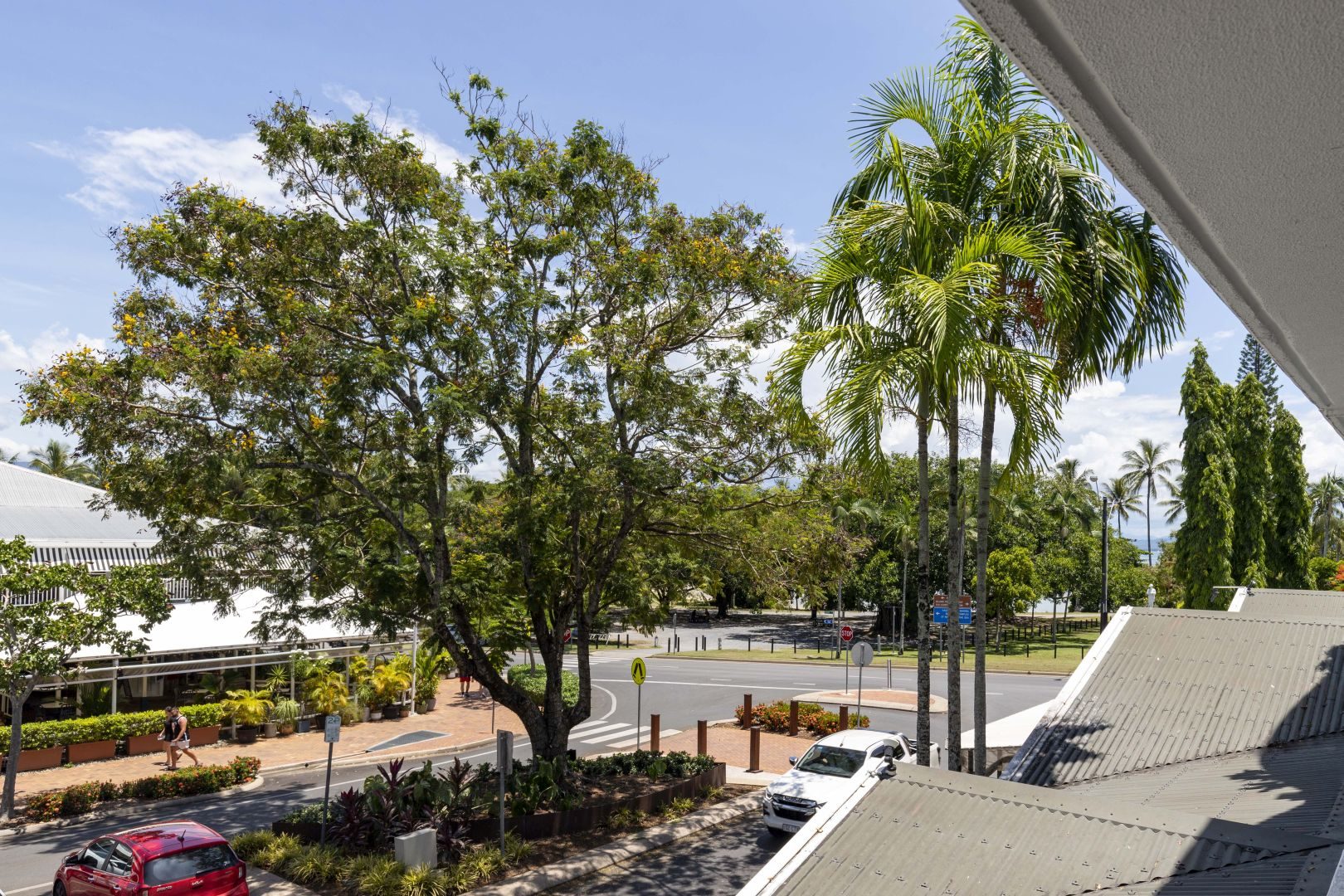 Testimonials
"This room was beautiful. can't recommend highly enough. perfect location near bars and restaurants on the main strip. Even get a view of live music from the courthouse on the weekends. Air conditioning works well and the lighting in the room makes it really feel like a holiday."
"What a gorgeous renovation, we felt like we were staying in Spain! Such a thoughtful use of space, lots of cupboards and LOTS of coat hangers (which never happens!). Loved the Al fresco kitchen on the balcony. We enjoyed a drink on the balcony after dinner listening to live music across the road, and when ready to go to bed closed the shutters and doors and had no issues getting to sleep. Such a terrific, central location."
Executive Service
We are here to help you tailor-make your perfect Queensland vacation. We can also recommend day excursions, car rental, in-house catering, babysitting, spa treatments, massages, and private yoga sessions at an additional cost not included in the tariff.
Location
Located in the heart of Port Douglas, Tropical Studio Two is within the Club Tropical Resort. Please note, holiday atmosphere acoustic live music can be heard from the Resort in the afternoon to evening 3-7 days a week.
Do you have a question?
Send us a message now.